Do you know the line, "I'm getting bored"? Yep, that famous phrase that you get from your kids anytime you limit their screen time. If you want to never hear it again and always have harmony in your family, try board games and discover a fun way to beat boredom.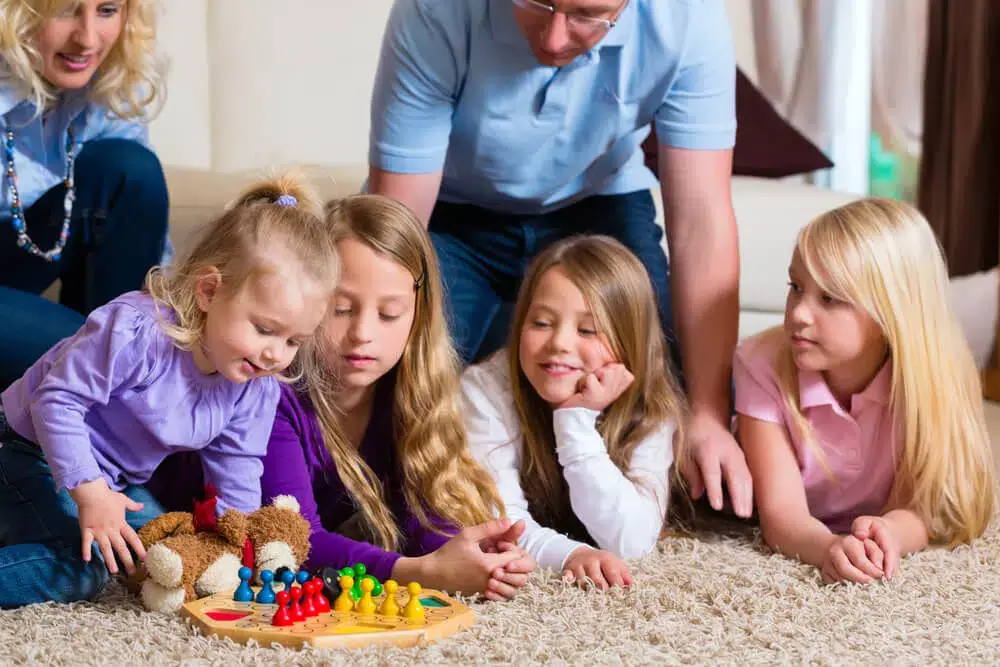 How do board games make boredom disappear?
Psychologists believe that boredom is not caused by a lack of activity, but rather by an inability to find happiness in what we do. To keep the family from being bored, search for recreational activities that everyone in the house enjoys.
Board games are activities that get you out of trouble when you don't know how to spend some spare hours or how to entertain your little ones during rainy days. They are ageless and offer that quality time and fun in a box. Board games are engaging, challenging, and encourage real interaction and family bonding. Here's how they do it:
Board games maintain everyone focused on a given activity – Every player wants to win so the entire family is getting totally involved during the game. And everyone is keeping their attention focused on a precise task for a while. Time becomes meaningful, and people have fun and relax without complaining about boredom.
They give a pleasant feeling of satisfaction and a lot of energy – Fun activities increase dopamine levels. This makes people happier and more energized. They are also less likely to say they are bored in their free time.
Board games encourage communication – During the game, people communicate not only about the game but also about some issues that are difficult to discuss otherwise. Thus, the game is associated with that moment when family members talk honestly with each other breaking down emotional barriers.
Board games put everyone to work – Yep, playing involves hard work. Sometimes everyone plays for himself and the competition is tough. But other times they join forces and discover the power of teamwork. Being so busy with a fun activity makes it impossible to feel bored.
Best board games for great family bonds
To crush even the most humdrum moments in your family, consider these 3 types of board games. They definitely kill boredom and bring lots of health benefits:
Strategy games
Setting any strategy requires vision, analytical skills, effective planning, and a lot of patience. These types of board games foster all these processes, stimulating both intellect and strategic thinking at any age.
They push younger players to venture outside of their comfort zones, organize their actions, and make decisions in various situations. Furthermore, strategy board games are really fascinating and keep everyone busy for a long time.
With the most simple of them – like Go, go, Bro! – you don't realize when time is running out. A mad race is carried out on the board, cause each player is doing his best to get all his pawns to the endpoint. The game is extremely exciting, and focuses on player interaction. The rules are intuitive, and children develop through play important skills:
Attention to detail
Coordination
Memory
Imagination
Critical thinking
Crossword games
Language experiences as mandatory activities are perceived negatively by children and teenagers. Crossword games offer the opportunity to play with letters, explore and learn new words naturally, without feeling any pressure.
Crossle is a highly useful tool in this field. The pursuit for the highest scoring letters and the burning desire to form as many words as possible in order to win the game keeps the boredom away from your family. The game is both challenging and friendly, providing an educational and playful experience at the same time.
Funny games
Dice games governed by chance seem like an ordinary activity, but once you start playing, you fall hopelessly in love with them. Boredom will never make its way through the colorful Brosquito frogs! They happily race to reach the magic lake. This game is ageless, everyone can enjoy it, from children up to 3 years old to grandparents.
Brosquito is a fun game that tests your dexterity first and foremost. But is also a good opportunity to develop other important skills, especially for children:
Strategic thinking – If the child wants a number one frog, he needs to think of a strategy for its race.
Basic logical and mathematical skills – the player needs to move his pawn across the board in numerically ascending order.
Co-operation and good manners – children learn to wait their turn and respect the rules of the game.
Board games are a healthy habit and this turns them into a powerful tool against boredom. Make them a part of your family's activities so you may share great moments with people you love.
What is your family's favorite Roovi board game? Share your playing experience with us in a comment.